A bold tag-line for Alphabet Group's new security arm, Chronicle. After working deeply within their Chronicle platform, we believe it's absolutely true.
CYDERES, Fishtech Group's Security-as-a-Service division, has been tapped as one of Chronicle's initial partners worldwide trained and licensed to deliver managed detection and response services for its new Backstory platform.
Today we're going to zoom in and focus in on one particular powerhouse feature of Backstory … speed. But first, for the uninitiated:
What is Chronicle?
Born from X, Google's "moonshot factory" intent on solving the world's most intractable problems, Chronicle is a new company within Alphabet (Google's parent company). Like Fishtech Group, Chronicle is dedicated to helping companies find and stop cyber attacks.
What is the platform?
Chronicle was built on the world's biggest data platform to bring unmatched capabilities and resources to give good the advantage. Essentially, "It's like Google Photos but for business' network security" says Stephen Gillett, Chronicle's CEO. But what makes Chronicle different? What gives it an edge in the cybersecurity space?
The Speed of Chronicle
With the incredible resources of Alphabet, including Google's vast computing and cloud storage infrastructure, Backstory is able to process information at speeds previously unheard of in the cybersecurity space.
In the last several months since Chronicle's launch, we've seen a repeated theme in rooms of CISOs as we demonstrate its' capabilities – often leading to "holy sh*t" moments – as we showcase how unbelievably fast automatic analysis through Backstory can help analysts filter through and understand security telemetry … all in a matter of seconds.
Yes, that's right – not 4 hours, not 4 minutes, even faster than 4 seconds to search through petabytes of data.
"Backstory can handle petabytes of data, automatically" so you can find threats faster and spend more time actually remedying issues.
To demonstrate, here is a quick video demoing Backstory.
Now, let's do an easy experiment to help us make a comparison. We're going to highlight something you're probably so used to seeing that it doesn't register to you anymore.
Go to google.com
Type in "Google Chronicle"
Look at the top of your screen
What do you see? Google kindly spits out a few numbers detailing their speed. As of this posting, we received 384,000 results in .56 seconds. That's a lot of data, very quickly. That's the power of Google.
Chronicle offers up similar speeds, but with a different focus.
Whereas Google is focused on web data, Chronicle is focusing on your security telemetry. Because it's built on Google's infrastructure, no matter how much data you're working with, Chronicle can scale to your needs, without sacrificing valuable time. This infrastructure, along with strategic automation allows for Backstory to:
Handle more volume, including petabytes of data.
Provide automatic analysis to help your analysts understand suspicious activity in seconds, not hours.
Automatically connect user and machine identity information into a single data structure, giving you a more complete picture of each attack.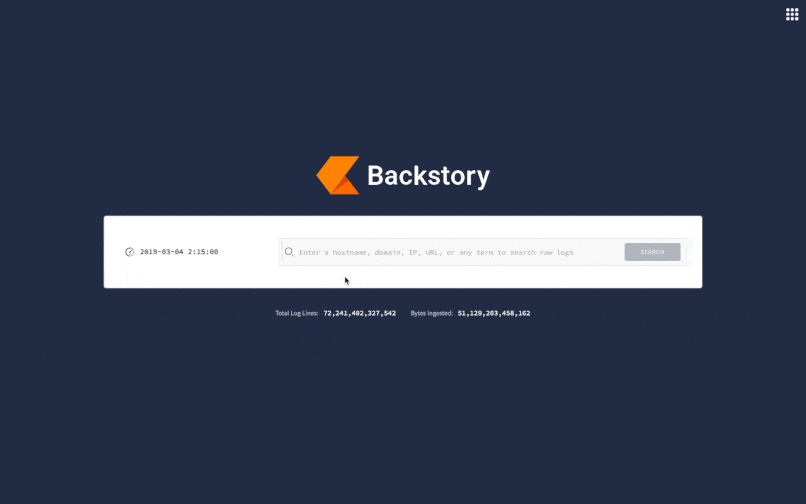 All of these factors amount to a huge asset for your organization – speed to value, speed to clarity, speed to security. Even major cyber thought leaders are "absurdly enthusiastic" about the solution.
Why CYDERES with Chronicle?
Powered 100% by Chronicle, CYDERES is the human-led and machine-driven 24-7 security-as-a-service operation of Fishtech Group.
We supply the people, process, and technology to help organizations manage cybersecurity risks, detect threats, and respond to security incidents in real-time.
"Chronicle is Google for your security data," says Eric Foster, CYDERES COO. "We are the Backstory experts."
With our dedicated personnel, we can bring the speed of Backstory and the power of 24/7 managed detection and response to protect your organization from the next big digital threat.
---
Take the first step in transforming your cybersecurity program
Enterprise security teams are adapting to meet evolving business needs. With six global Security Operations Centers, emerging technology partners and a dedicated team of security specialists, Cyderes is well-positioned to be your organization's trusted advisor in cybersecurity. We'll help you understand your risk exposure, increase your visibility and ROI, and proactively hunt for the latest threats.